Reading Time:
4
minutes
Top 30 Adorable Dog Smile Memes
Dogs are adorable creatures, you can't deny that. They can make us smile laugh and just have fun. So no wonder there are memes. Their smiles are irresistible and enjoyable. I've compiled the top thirty dog-smiling memes into one post. They are not in any specific order so keep that in mind.
1- "When You're

Forced To Smile But

You're A Little Salty"
2- "Hi My Name Is

Rolex I'm A Watch

Dog"
3- "When It's Hot

And The Central Air

Kicks On"
5- " When You're

Starving And See

The Food Coming"
7- "Doggie Smiles!

There's Nothing

Quite Like It!"
8- "Smile Is The Best

Medicine"
9- "Good Morning,

Just Smile Now It

Will Be Fine"
10- "When Mom

Says Smile Pretty"
12- "Smile It's Your

Birthday"
13- "Smiling

Birthday Dog After

Hike"
14- "Don't Worry Be

Happy"
15- Adele: "Set Fire

To The Rain"

Me: " Set Fire To The

Lake"
16- "No Need A

Dentist, I Have A

Perfect Smile, See?
18- "I'm Not That

Scary Am I?"
20- "Nothing Beats A

Pitbull Smile"
21- "I Can't Believe

They Call Me Sean"
22- "When You Open

The Camera On Your

Phone"
23- "That Face You

Make When

Someone Says

They Are Afraid Of

Pitbull's"
24- "Smile It's Your Birthday"
25- "My Face Feels

Like A Rainbow"
26- "Glad To Be Here

FRIEND"
27- "Dude This Air Is Like, The best Air"
29- "My Gf Texted

Me, Having a bad

day at work,

The Puppy

Responded With

This When I Told

Her We Were Taking

A Picture For Mom"
30- "This Smile

Would Literally

Scare Me So Bad"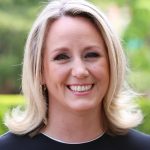 Mother, Certified animal Behaviorist and well loves pets. Has two dogs and a cat. Trained veterinarian and loves to write about her experiences.