Make Your Pup Smile with These Three Homemade Dog Biscuit Recipes
Last updated on March 23rd, 2023 at 08:28 pm
Reading Time:
5
minutes
This post may contain affiliate links. If you click and buy we may make a commission, at no additional charge to you.
Three Simple Homemade Dog Biscuit Recipes Your Pup Will Love
Biscuits make the best snacks for your furry friends! You don't have to buy them at the store when you can make homemade dog biscuits that are just as tasty, if not tastier, than any commercial dog treats out there. If you're not sure where to start, take inspiration from these three easy homemade dog biscuit recipes and make something your pup will enjoy!

Even better, it is a family activity that everyone can participate in. Including your pet! We are going to dish up a batch of homemade dog treats without peanut butter. Of course, dog's love peanut butter! So I will be sure to give one of those also. The recipes that I will give you will be simple ones, you can add flavoring if you would like, or leave them plain. Are you ready to learn how to make the best simple dog-treat biscuits?
These three recipes are super easy to follow and will have your pup diving into the treats before you can even say sit!
Simple Dog Biscuit Recipe
Simple Dog Biscuit Recipe
Ingredients
3 cups flour, you can use all purpose, whole wheat or almond 

2 eggs, well beaten

½ cup water, this could be beef broth if you choose 

Cookie Cutters
Directions
Preheat the oven to 350* 

Line a baking tray with parchment paper 

Mix the flour, water and eggs together in a large bowl 

Knead the dough with your hands, until it becomes stiffer. You may need to add a little more water to be able to roll it out

Roll the dough out on a floured surface, using a cookie cutter in the shape of a bone, or any shape cut the shapes out and place these onto the parchment covered tray 

Place the baking tray in the oven and bake for 18 to 20 minutes, until baked through. 
Notes
This is one of the easiest, yet simple dog treats recipes there is. It's ideal if you want to occupy the children for a short time.
In summary, this easy dog biscuit recipe will give you approximately 3 dozen dog biscuits. Of course, it will depend on the size of the cookie cutter you used. Dog treats are a great reward for your fur baby. This hard biscuit dog treat recipe is one of the best I have found.
 Enjoy Your Dog Treats!
Homemade Dog Biscuits With Peanut Butter
There are many ways to show your dog that you love him. You know he loves it when you are running around the yard playing, that game of fetch, may not be his favorite. However, all he sees is that he is spending time with his favorite humans.
Yes, it may be super easy to grab a bag of treats off the shelf at the local market, have you read the ingredient lists? Wouldn't you rather give a treat that you know what is in it? Besides, the family may enjoy helping.
As promised, we have included a Peanut Butter Dog Treat Recipe. This is so easy to make, and it is healthy. Of course, you can substitute the flour or add different flavors. Sweet Potato with Apple is my dog's other favorite! Check out some more of our Peanut Butter Dog Treats.
Peanut Butter Dog Biscuits
Recipe by SueCuisine: Dog Biscuits Difficulty: 3 out of 10
Servings: 24-36 servings
Prep time: 8 minutes
Calories: 131 kcal
Baking Time: 18-20 minutes
This recipe will make 24 large bones, more if using a smaller cutter.
Ingredients
2.5 cups flour, you can use all purpose flour, wheat or gluten free 

1 egg beaten 

1 cup peanut butter

1 cup water 

2 tbsp honey 

Cookie Cutters

Glaze

⅓ cup corn starch 

2 tbsp peanut butter 1 tbsp honey 

2.5 tbsp hot water 
Directions
Preheat the oven to 350* 

Cover a baking tray with parchment paper 

In a large bowl mix together the egg and the flour 

Add in the peanut butter and the honey, add water until you have a dough that is stiff 

Roll the dough out on a floured surface and use cookie cutters or a knife to cut shapes 

Place the shapes on the tray and bake for 18 to 20 minutes, this is for 3 inch bones, if you have smaller less cooking time is advised. 

In another bowl, mix the cornstarch and water, melt the peanut butter in the microwave and add to the bowl 

Drizzle over the dog biscuits the glaze when cool. 
 Enjoy Your Dog Treats!
Healthy Vegetable and Cheese Homemade Dog Treat
This recipe uses wholesome foods that you and I also eat. The key is to make the recipes friendly and safe for humans and canines. Just in case one or the other sneaks a bite.
Vegetable/Cheese Biscuit Treat
Recipe by SueCuisine: Dog Biscuits Difficulty: 4 out of 10
Servings: 60 servings
Prep time: 10 minutes
Calories: 19 kcal
Baking Time: 15-20 minutes
Depending on the size of the cutter used, you will obtain approximately 60 treats from this batch.
Ingredients
1 ¾ cup whole wheat flour 

1 tsp wheat germ 

¼ grated cheese (Cheddar/Parmesan)

¼ cup shredded carrots 

¼ cup chopped parsley 

½ beef or chicken bone broth (Check out this article on how to make bone broth for dogs)

2 tsp Olive oil 

2 tbsp milk 

Cookie Cutter ( Could be any shape you desire )
Directions
Preheat the oven to 350* 

Line a tray(s) with parchment 

Shred the cheese and the carrot 

Chop the parsley 

In a bowl, combine the dry ingredients 

Add in the Olive Oil 

While stirring continuously add in the broth  

Stir until you have a good dough 

Lay on a lightly floured surface and roll out to ½ inch thickness 

Using a cutter, cut out the shapes and place on trays. 

Bake for 15 to 20 minutes until lightly golden 
Enjoy Your Dog Biscuits!
Are Homemade Dog Biscuits Good For Dogs?
The debate between homemade dog biscuits and store-bought dog treats is one of budget vs. convenience. Of course, commercial dog food is convenient; all you have to do is scoop some into your pup's bowl. But many say that homemade treats taste better, provide an extra incentive for training and can be healthier (especially if they use whole wheat flour instead of bleached white). If you want to give homemade dog biscuits a try. Check out the three delicious recipes mentioned above.
Can You Use Regular Four in Homemade Dog Biscuits?
Yes, you can use regular flour to make homemade dog biscuits. However, you'll want to measure it accurately. Keep in mind that wheat flours range in their gluten content. For example, bread flour has a higher gluten content than all-purpose flour. This means that when you're using bread flour to make your own dog treats, they will have a stronger bounce than if you used all-purpose or whole wheat flour. It's also important to note that some people may be allergic to certain types of flours and grains; therefore, if your pup is particularly sensitive or has allergies of his own, it's best not to experiment with different kinds of grains just yet.
Conclusion – Three Simple Homemade Dog Biscuit Recipes
It's never a bad idea to take your dog for a walk, or throw them a tennis ball and watch them run. You'll get some exercise, spend quality time together and give your pup some fun! But what do you do when you want to add a little more variety? How about surprising your dog by making homemade dog biscuits? Not only will they look forward to their treat each day, but they will love all of your hard work in making them!
Well, by now you should have found a great dog biscuit treat recipe that your dog will love! Just watch his eyes glow up as he eats them. Well since its probably time for dinner soon check out this recipe for Bone and Chicken Bone Broth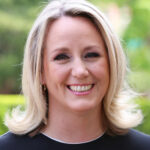 Mother, Certified animal Behaviorist who loves pets. Has two dogs and a cat. Trained veterinarian and loves to write about her experiences.
---
PetFriendly Monthly Pet Care Box
Get 50% off + FREE Shipping on your first box!