8 Gorgeous Beige Cream Cat Breeds 
Reading Time:
8
minutes
This post may contain affiliate links. If you click and buy we may make a commission, at no additional charge to you.
Beige Cream Cat Breeds
Cream beige cats are incredibly impressive and some of the nicest, most interesting cats out there. Not only do they have an amazing look, but they are also known for the fact that they enjoy being around people, at least in most cases. It's always a great idea to check out the beige cream cat breeds, but how can you choose the right ones? Here are some of the things you may want to take into consideration.
1. Persian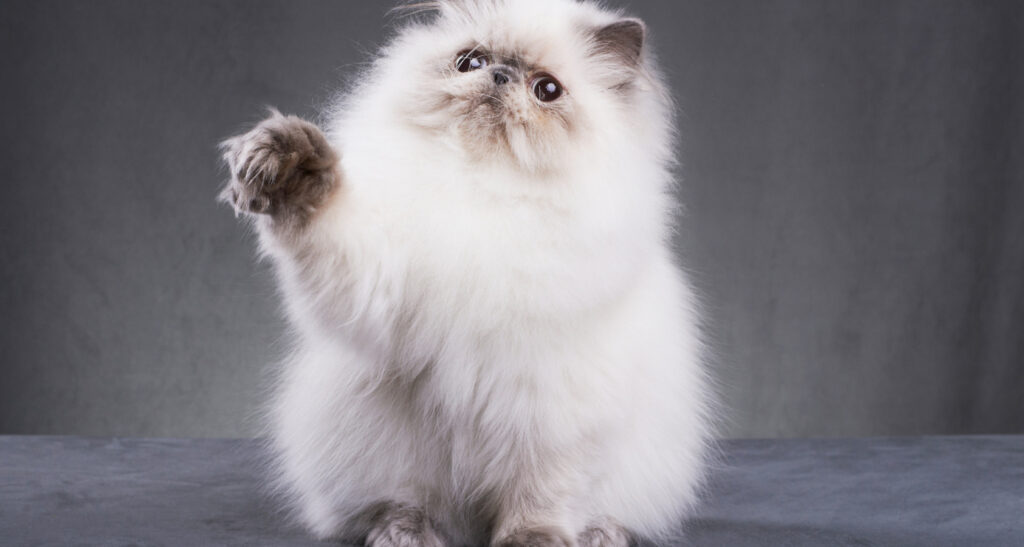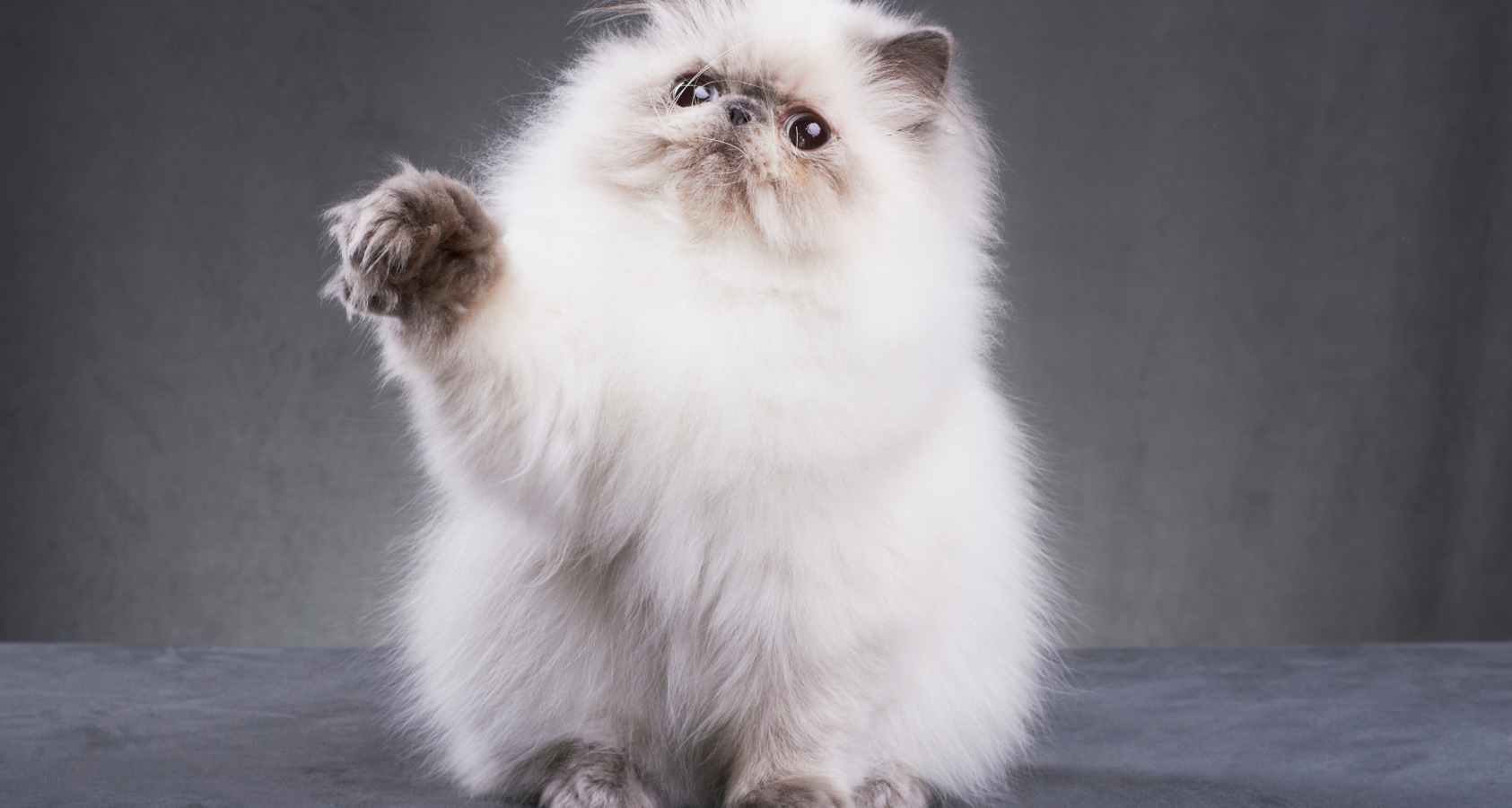 Coat characteristics

This is the type of cat that has a very large coat, so it needs quite a bit of attention. With that being said, it's also visually impressive and people love it.
Grooming and maintenance
Due to the larger coat, it requires a lot of grooming. This is also the type of cat that can end up needing a lot of attention since it is prone to various health issues. But it's definitely a good idea to check it out, as you will appreciate its unique style and how it keeps itself entertaining and fun. People enjoy these cats because they are funny and also a pleasure to be around, in fact, they are great for seniors and families, and they are even ok with dogs.
Socialization
The Persian cats are known to be very sociable and affectionate. They are famous for their coats, but also for the fact that they can get along with humans and even dogs in most cases. Add to that the fact that they tolerate being picked up and they are ok with being alone, then you can see why a lot of people love these cats to begin with.
Activity
A Persian cat isn't the most active cat out there, but it's definitely a fun one to be around. It does support the idea of being alone so that's always a positive especially if the owner is very busy.
2. Siamese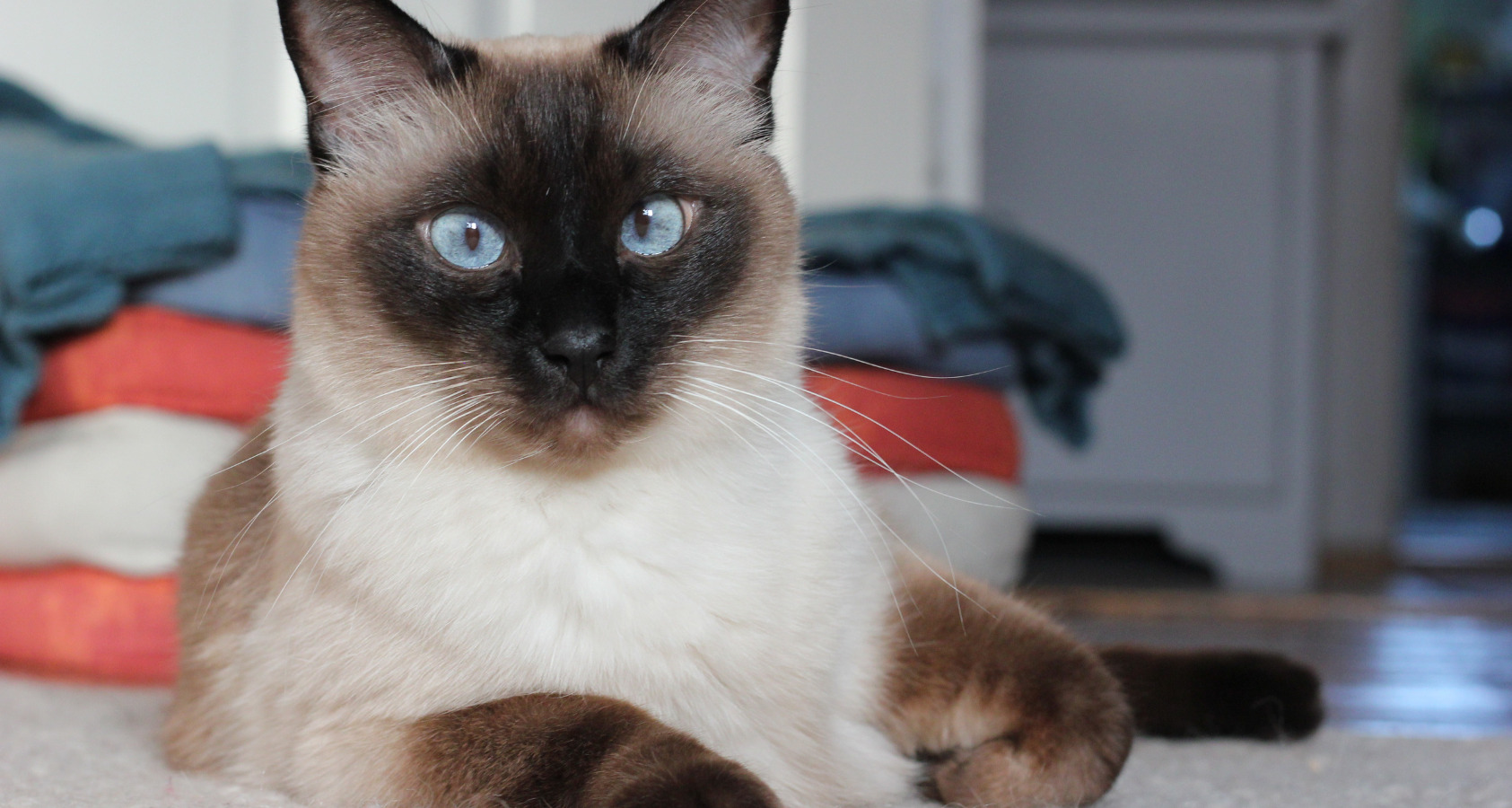 Coat characteristics
A Siamese cat doesn't have a very long coat, but some specimens do. However, it's ok because they do have all kinds of patterns and unique styles which makes them stand out when compared to a variety of other cats out there.
Grooming and maintenance
Siamese cats are very intelligent, they don't need a lot of grooming and they will be ok with you taking care of them. That doesn't mean it will be easy, but for the most part it will convey an incredible range of results and tremendous benefits. Just make sure you connect with your cat first and avoid any potential scratches.
Socialization
A Siamese cat is affectionate and sociable, but it can also be very neurotic. These cats are super territorial, and they are known to attack if they feel uncomfortable. However they can be very good even for any first-time pet owner.
Activity
The Siamese cat is active, and it does mesh well with most families. Yes, it does have some challenging traits, but you will need to take it out and enjoy some activities together.
3. Ragdoll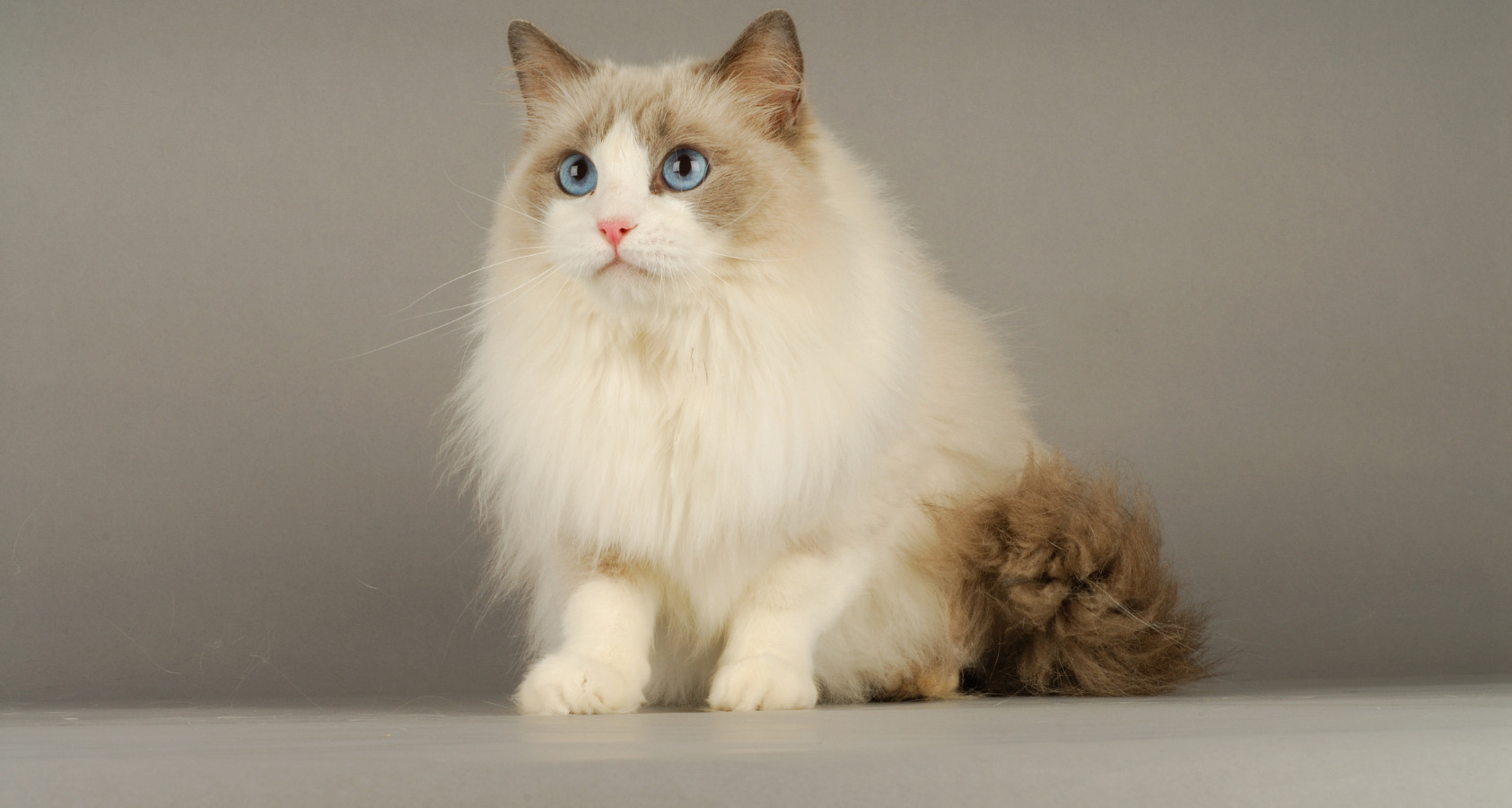 Coat characteristics
Ragdolls are great beige cream cats and they look amazing. They do have a long coat, and it comes in a large variety of colors. Like most cats in this list, they are highly intelligent and ready to be a house pet. With that in mind, you do need to think about having a dog, as that can be an issue here.
Grooming and maintenance
Generally, this cat breed does not need a whole lot of grooming, but you do have to preserve the coat at a certain level. Doing that can help quite a bit, and it will help remove any of the possible challenges that can appear.
Socialization
Ragdolls are very social, affectionate and friendly towards most humans. They are also very funny, and they can be trained with ease. You'll get along just fine with this breed, and you will find it incredibly enjoyable and interesting to be around.
Activity
Ragdolls are quite active, but not as much as other breeds. They are still great to hang out with, and they will follow you everywhere.
4. Munchkin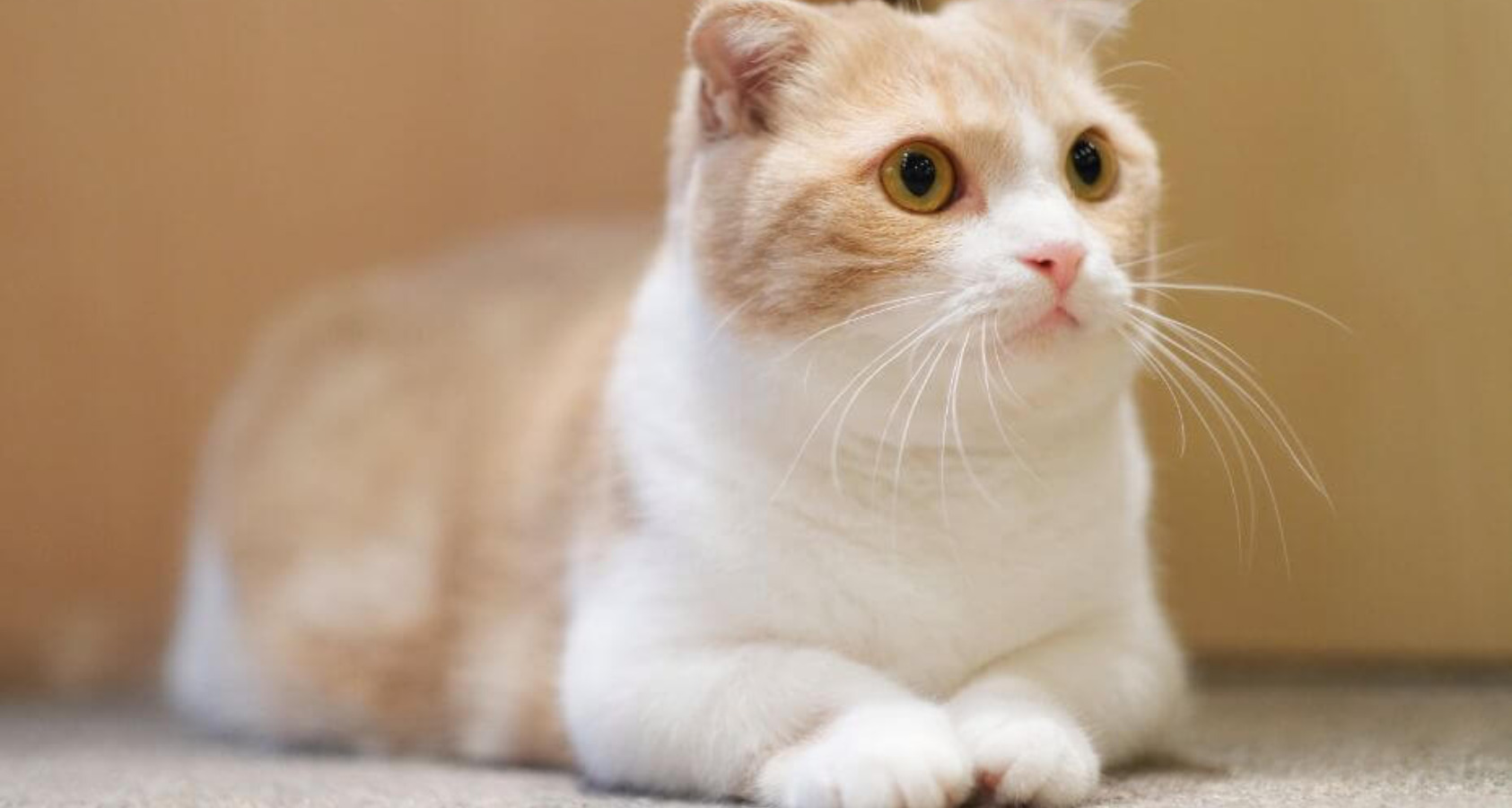 Coat characteristics
Munchkin is the type of cat that has a short coat, and also short legs. It's very cute and fun to be around, not to mention it's highly intelligent. It also has many coat patterns like tabby, tri-color, bi-color and so on.
Grooming and maintenance
Since its coat is not very large, it doesn't need a ton of grooming. However, due to its short size, this is a cat breed that's prone to becoming overweight, so you have to think about it before you feed it too much food.
Socialization
Most Munchkin cats are social and happy to be around people. It's also ok with being alone, and it might even be ok with strangers too.
Activity
The Munchkin cat doesn't really have a lot of focus on exercising. But due to its small size, you do need to create an exercising regimen. That way you can prevent many of the possible issues that can arise.
5. Maine Coon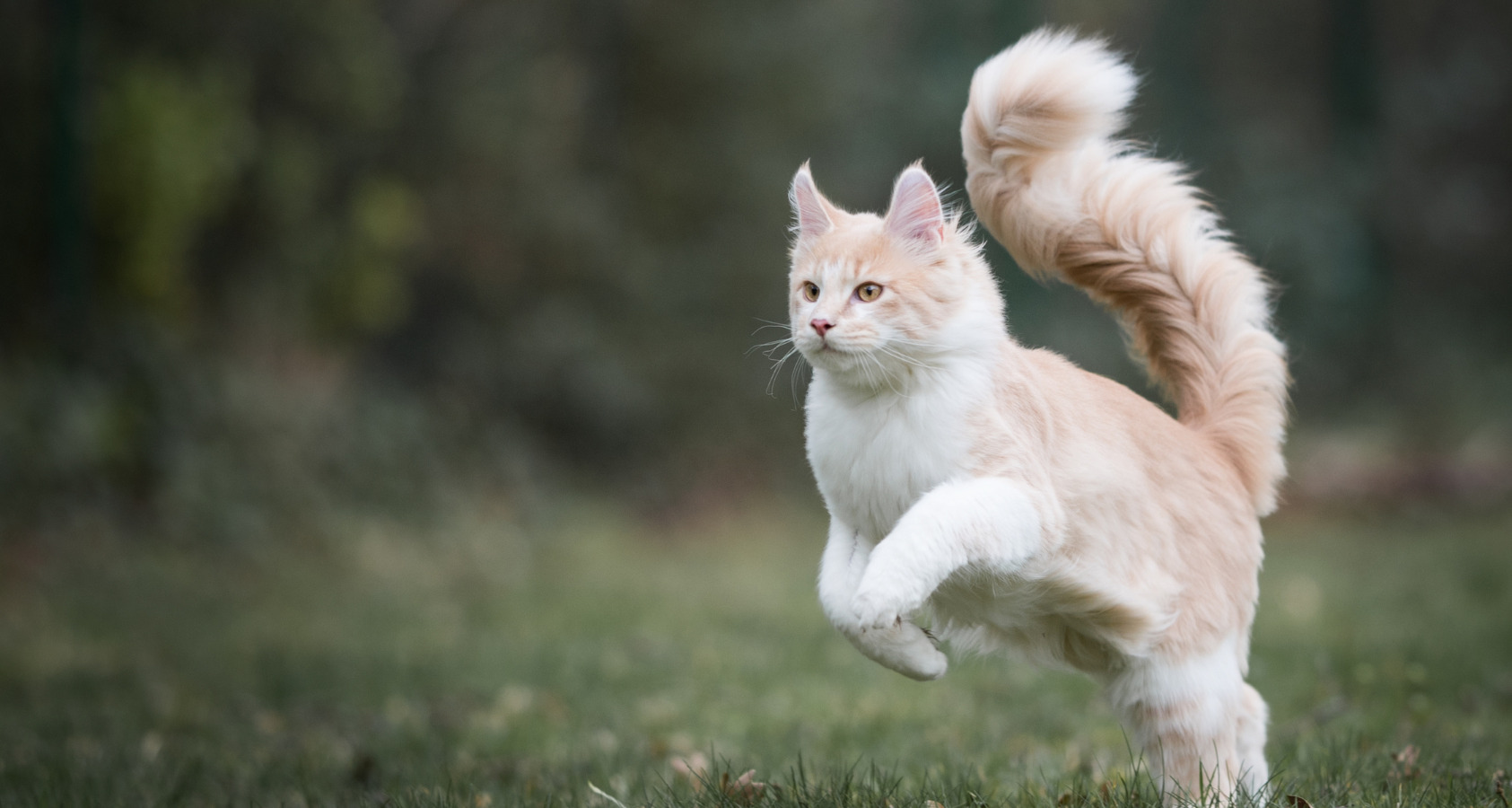 Coat characteristics
The Maine Coon coat length is pretty long, and that's certainly a detractor for some people. But these cats look amazing and you will find them in all kinds of colors and coat patterns. It's a cool breed for sure, and you do have lots of options to choose from.
Grooming and maintenance
When it comes to grooming, you do need to take care of various tasks like cutting the coat often. It's also a cat that needs to go to the vet often.
Socialization
Socialization is not a problem for this breed, it's very friendly and everyone loves them. They do have a very high prey drive, however, they are also very loyal and great cats overall.
Activity
It's a good idea to have an exercise routine, even if this is a rather active cat. That's why you have to check them out.
6. Manx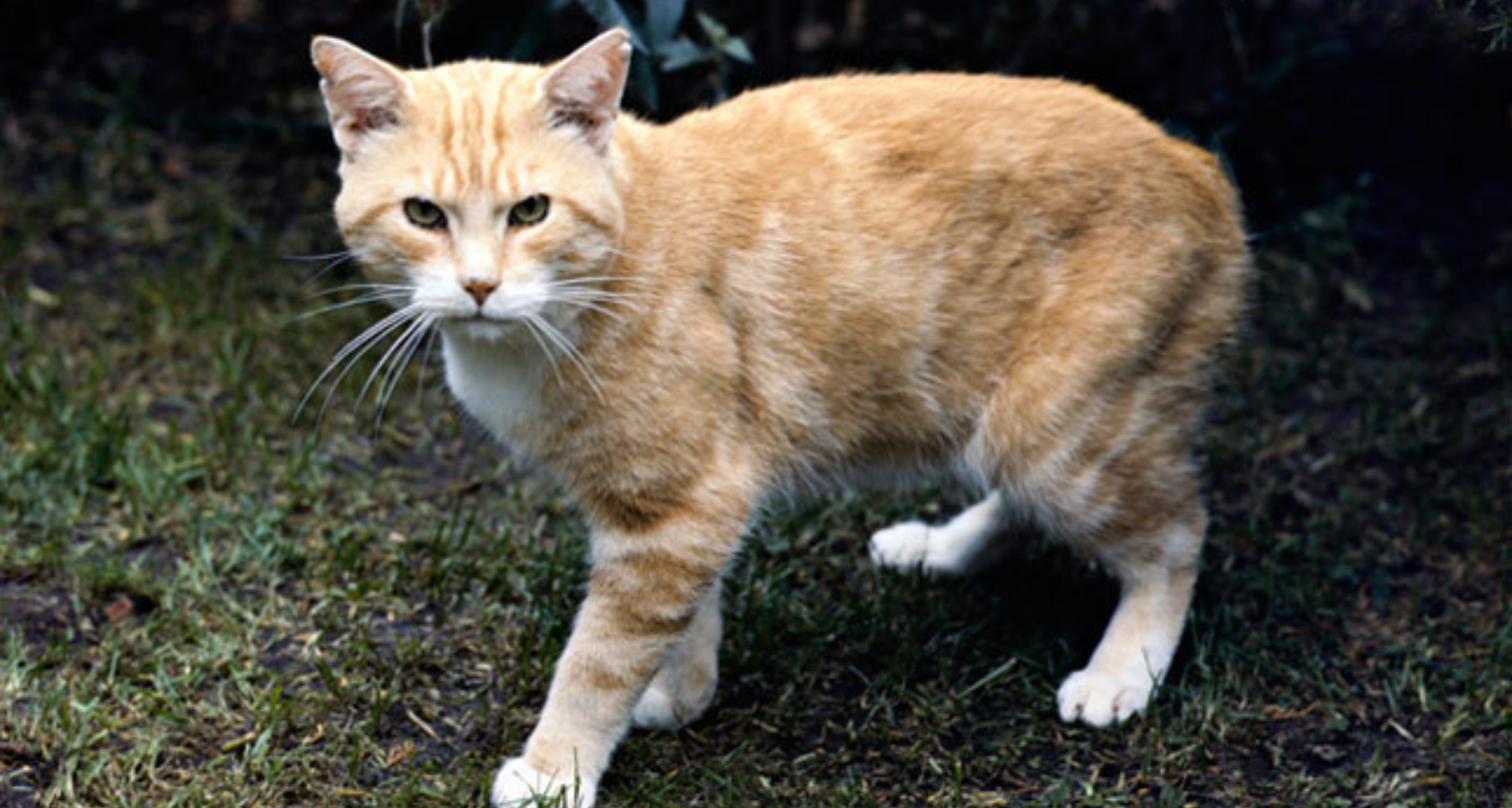 Coat characteristics
Everyone loves the Manx breed because it's so small and cute. It does have a very short coat length, but it does come with various colors and patterns too. With that being said, this is a great cat for seniors and families in general.
Grooming and maintenance
It might be a small cat, but it requires a lot of grooming and care. On top of that, it can be moody too. It is a high maintenance cat, but they are very funny and great to be around, so you will find them a great breed to have for sure.
Socialization
These cats need attention, but they are ok with being alone too. Due to their small size, they have a high potential for weight gain too.
Activity
They do need to exercise to avoid getting too much weight. They do look great, and overall you will be amazed with this cat breed!
7. Selkkirk Rex
Coat characteristics
This cat comes in both short and long coat lengths, so it's up to you to find the right type of specimen that you like. It's a very interesting pet for sure, and its coat itself can be scuffy, but overall it's a cute-looking cat with incredible visuals and style.
Grooming and maintenance
This is a breed that requires quite a bit of grooming. But if you get past that, you will be quite impressed with how great it can be to have it around. The fact that it has curly hair is indeed a blessing, but it can also lead to lots of bathing and maintenance.
Socialization
It's a social cat, friendly with other cats and dogs but also humans. It's a great lap cat, it tolerates the idea of being picked up, and it's even suitable for the first time owners.
Activity
While it doesn't need a lot of activity, it's still a good idea to prepare a good exercising routine for this pet. It will help you ensure it stays healthy in the long run.
8. Snowshoe cat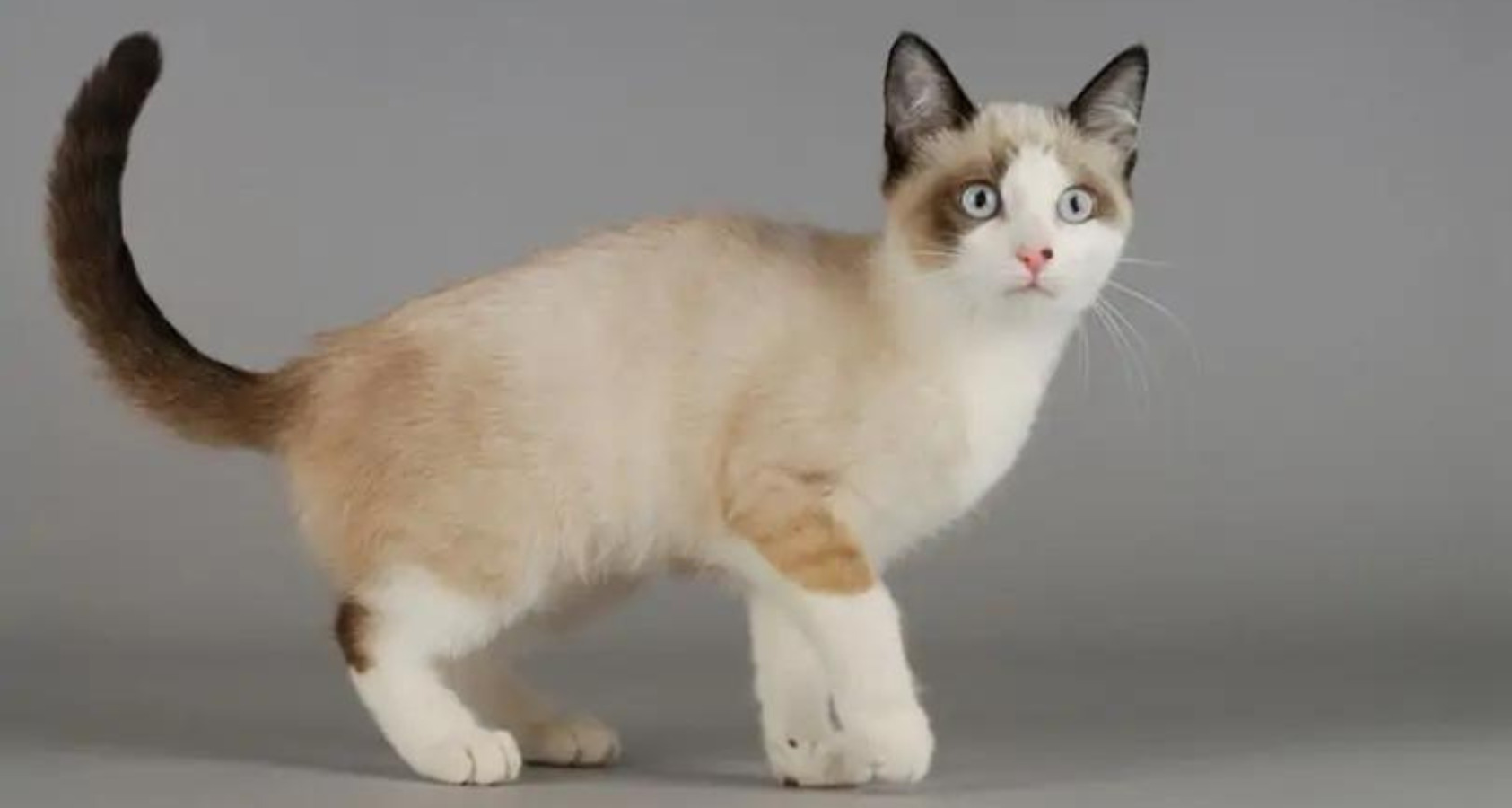 Coat characteristics
The snowshoe cat has a short coat, so you don't have to worry that much about its looks. It's a great cat, it's fun to be around, and totally worth your time.
Grooming and maintenance
When it comes to grooming, this cat doesn't need a whole lot of attention. It's funny to be around, and you will enjoy having it there with you. But it will take a bit to get accustomed to the grooming routine, which can vary based on the specimen.
Socialization
This cat is very social, great to be around and it's particularly friendly with seniors and kids. It's definitely worth checking out if you want to adopt a new cat.
Activity
You do need to go out with it, this is a cat that loves attention and physical activity. Yes, having an exercising routine can indeed keep it healthy and happy.
Summary
We highly recommend giving all these breeds a try if you love cats. They are great to be around and extremely interesting, not to mention most of these are great with families, seniors and even other pets. Check them out for yourself and you are bound to have a blast with all these breeds.

I'm a content writer and researcher. But bottom line, I loveee animals. I had my first animal which was a guinea pig at age 8. Later had a bunny, dog and a lot, a lot of fish. Writing about what I know about pets will allow me to share my knowledge and love for them with everyone else. Dealing with dogs my entire life, I know a lot.
---
PetFriendly Monthly Pet Care Box
Get 50% off + FREE Shipping on your first box!