How Far Can A 12 Week Old Puppy Walk? 
Last updated on March 20th, 2023 at 06:46 pm
Reading Time:
5
minutes
This post may contain affiliate links. If you click and buy we may make a commission, at no additional charge to you.
How Far Can A 12 Week Old Puppy Walk?
Pet parents actively doing morning walk, exercises, and jogging eagerly wants to take their pups to the park. The pup's age becomes a concern, especially for newborns, and they eagerly inquire, 'How far can a 12-week-old puppy walk?' as they don't want to start before they are physically ready for it.

A 12-week-old puppy can safely walk at intervals from half a mile to ten miles. Puppies are not fully matured at this stage, and forcing them to walk too far can put their lives at risk. Thus, it is better to divide morning or late day hours for walk sessions without making it tedious.
So, it would be wise to keep the waking area in this range but do you know other factors also decide how far your pup can walk. No? This ultimate guide is for you; you will also learn many new things related to dog walking.
How Far Can a 12 Week Old Puppy Walk – 4 Determining Factors
Puppies aged 12 weeks or 3 months can walk easily and love exploring a new world. Dog owners take their pups for long walks and have fun outside, but they often forget walking a pup too long can upset them.
Thus, they should know a 12-week-old puppy can walk up to 10 miles, but it is not the same every time for every dog.
Certain factors count in to decide safe walking for a pup, and here you can read them all:
1. Genetics
First and foremost, the genetics of a pup plays a significant role in determining how far he may go. For instance, a dog with parental history of hip dysplasia or elbow dysplasia is at risk of genetically transmitted diseases, so you cannot go hiking or walk for miles every other day. It would be great to go through a good breeder that does genetic testing before deciding anything for your furry baby.
2. Dog Breed/Size of Dog
Different dog breeds have different walking capacities depending on their body stature. Large dogs are more prone to problems than small dog breeds as they grow faster and mature slowly. On the other hand, working or herding dogs have more pace and can walk longer. The same is true for fancy puppies like Labrador pups, which should not run faster unless fully matured.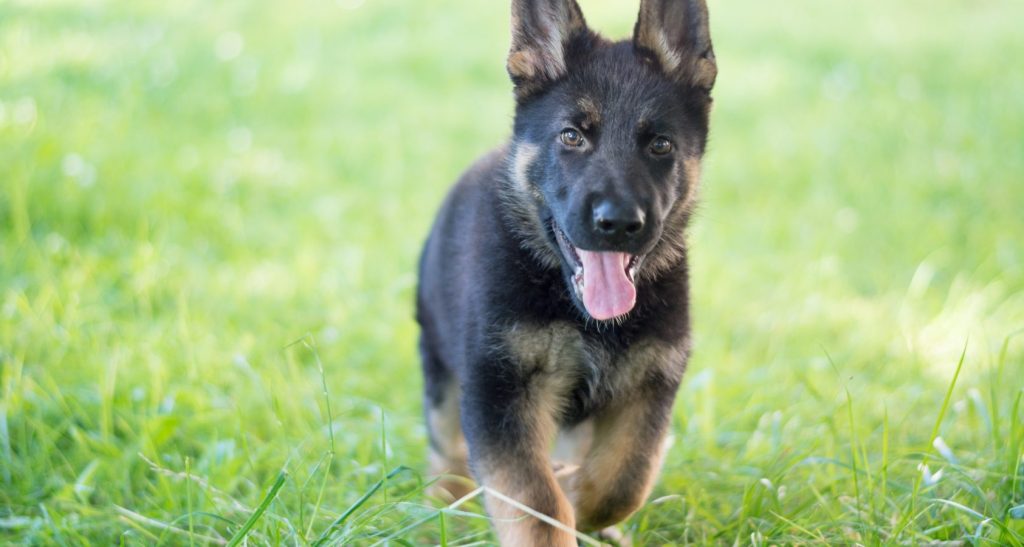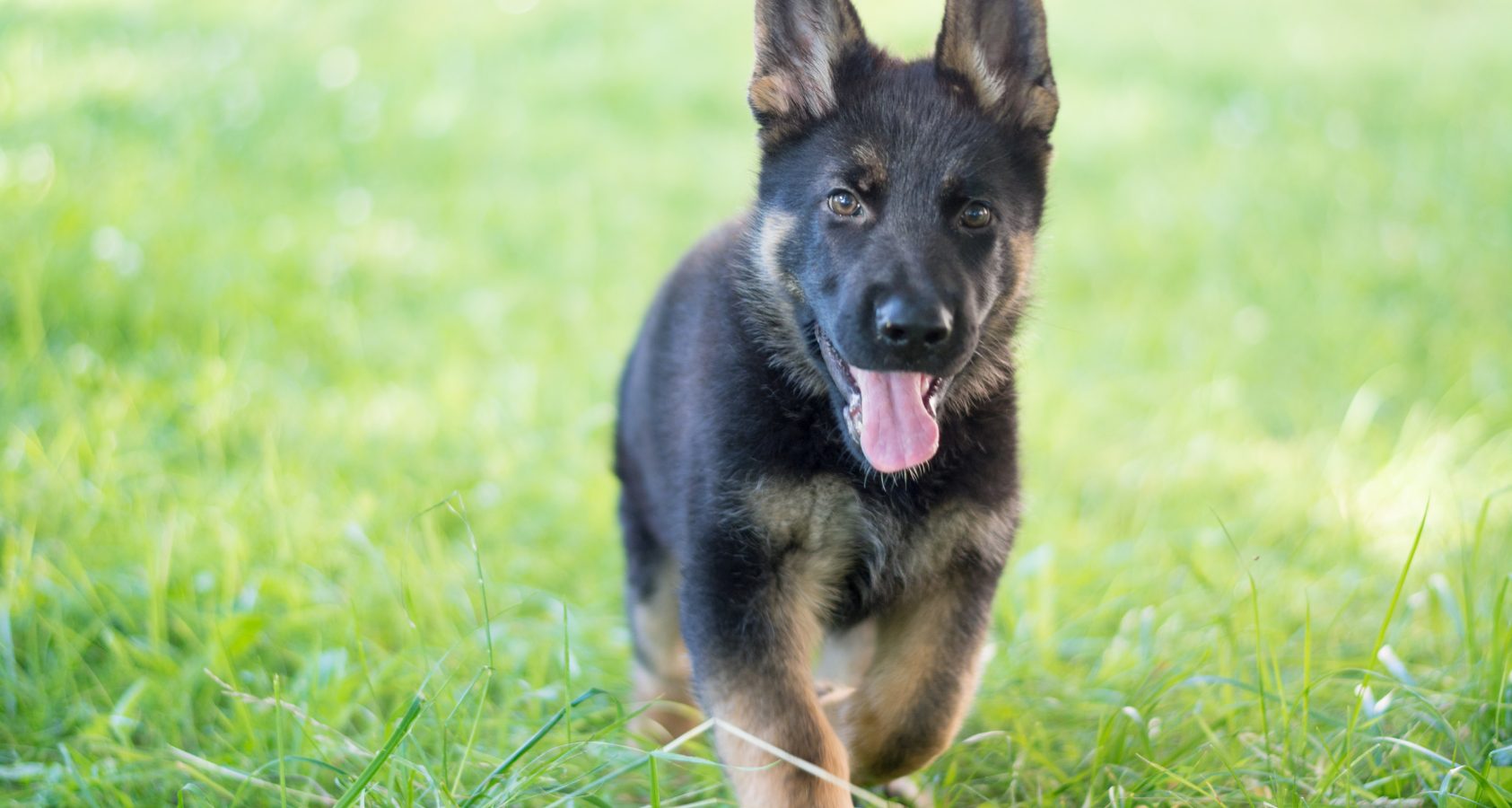 3. Weather
When it comes to talking 12 week old pups to walk, pet parents must consider weather conditions. Puppies are most vulnerable to extreme hot and cold seasons and cannot walk safely. They either get overheated with the risk of heat exhaustion or get sick in freezing temperatures. Remember, local weather also directly affects the surface temperature on which your little pups walk. His paws may get frozen or burn with respect to the temperature.
4. Energy Level
Every dog is unique, like humans, and it is impossible to estimate their energy levels manually. However, some are known with high energy levels while others have low capacities, so it is always recommended to consider your dog breed's energy level and then take him to a walk. Plus, do not drag a lethargic 12 week old pup to accompany you for a couple of miles.
So, count all these important factors before
How Often a 12 Week Puppy Should Walk?
There is no rule of thumb for taking your 12 week old puppy to walk, but it is safe to go out twice a day. It would be great to walk once early in the morning for 15 minutes and the other late in the day for the same period. Collectively, it will be 30 minutes of walk every day.
At the same time, dogs also need exercise. When you go for a walk in the park or simply in your backyard, make sure to encourage your pup to exercise. There are countless exercises for pups that not only keep them engaged or mentally active but also help in their stimulation.
Walking 12 Week Old Pup – Things to Consider
Here are some important things to be considered when 12 week old pup is walking:
Never take your dog to a route with sharp turns, edges, or stairs. Your pup might not be ready to climb stairs or abruptly turn around, which could be dangerous for you and your pup.
Avoid high-impact exercising such as jumping from heights, chasing a ball, or running continuously for an extended period. Similarly, avoid throwing sticks as they can splinter or wound your dog's mouth.
Allow your pup to stop and rest in the way, as dogs can get overheated. Rest will help them get started with new energy, and they will not feel exhausted.
At the same time, change the speed when you walk. Allow your pup to explore or sniff. It is also vital for his mental health and helps to establish a unique bond with his surroundings.
Don't select the same path for the whole of your life as your dog will get bored or might show resistance to going out. The best idea is to change the route every few days, so your dog enjoys new smells and exciting views.
Taking your 12 week old pup or adult dog without a tag or collar will be wrong. You can rely on your training only in the house but not outside. They may get missing and have a tough time, so it is better to plan earlier.
What happens if a Puppy Walks too Much?
You must get ready to face the consequences if your pup walks too much. His paws may tear or gets sore. Similarly, he is at risk of joint injuries, dehydration, muscle soring, and even exhaustion. Dogs walking too much or too long may show behavioral changes like they get stubborn, do not follow commands, or become rebellious.
Conclusion – Walking a 12 Week Old Puppy
12 week old puppies are quite small and cannot walk longer than ten miles. The average walking distance should not exceed as you have to ensure his safety all along the walking or exercising journey because over-exercising can hurt him.
Hope you got the information you were looking for. Let me know by reviewing this article below.

I'm a content writer and researcher. But bottom line, I loveee animals. I had my first animal which was a guinea pig at age 8. Later had a bunny, dog and a lot, a lot of fish. Writing about what I know about pets will allow me to share my knowledge and love for them with everyone else. Dealing with dogs my entire life, I know a lot.
---
PetFriendly Monthly Pet Care Box
Get 50% off + FREE Shipping on your first box!