Reading Time:
3
minutes
Cat Clicker Training Revealed 
Do you have a cat and want to challenge it in a playful way? How about training it with clicker training? In the article below, we explain exactly what cat clicker training is and how it works. 
Can You Train Cats?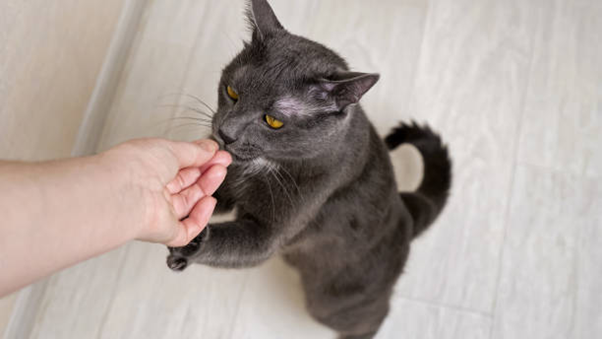 When you share your home with a cat, you know, it just does what it wants! It's common that cats, compared to dogs, have their own mind and can hardly be controlled. However, that is not necessarily true. Even cats can be educated and trained with a few tips. With a few tricks everything that is possible with a dog, a cat can achieve too.
Cat Training – What is it?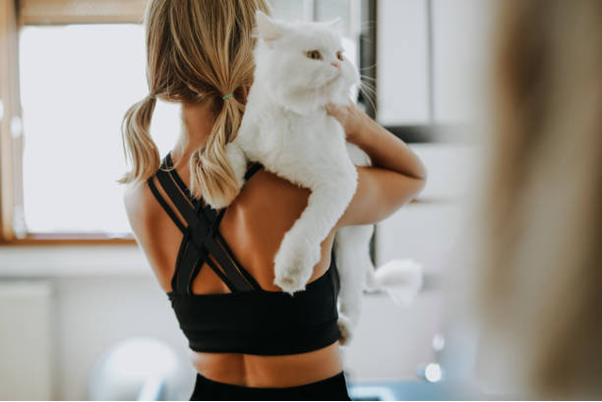 Contrary to most beliefs, the purpose of a house cat is not to stay on the scratching post all day and only move from the place to go to the toilet and to eat. Cats also suffer from boredom and want to be occupied and challenged. Ideally suitable for cat training. You can teach your cat little tricks with the help of marker signals and treats. These tricks can be useful on the one hand, such as putting your four-legged friend in the basket on command. On the other hand, they can just be used for amusement and a nice pastime for you and your cat. Giving a paw/high five or sitting down on command are
Clicker Training – What Is It, and 
How Does It Work?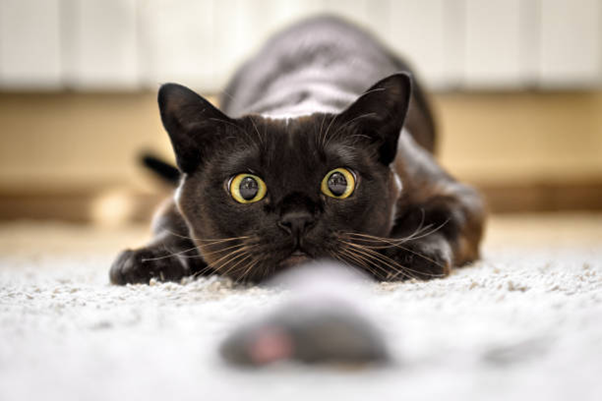 The best and easiest way to teach your cat tricks is through clicker training. It's a classic conditioning in which your cat orients itself on a sound signal. With clicker training, your cat gets used to the clicking sound and receives a reward whenever it sounds. Because of this your four-legged friend recognizes that he is being rewarded for certain actions and will therefore repeat them again and again.
With this method, you have the opportunity to practice tricks with your cat. Teach them or even get used to certain behaviors without doing much work. 
Trick With clicker Training – 
Teaching Your Cat To Shake 
Hands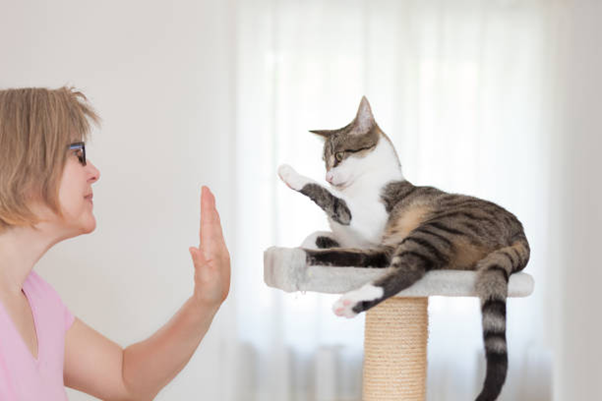 Once you understood clicker training and started practicing with your cat you can move onto some tricks such as the paw. This trick is perfect to start your cat training journey as well as helps if you want to practice the high five trick later as well. 
Start by holding a toy or treat above your cat's head. Your cat will then sit down automatically. Immediately give her a treat and repeat the process several times in a row. In the further process, you should always have the clicker and reward ready and always generate a noise when your cat sits down in the everyday life. Then reward them again immediately. If you now have the feeling that your cat has understood the exercise, you can also introduce a signal where you want your cat to sit down. It can be a sound, a word, or a hand movement. 
30 Additional Tricks To Teach Your Cat With Clicker Training:
Conclusion – A Shared Learning 
Process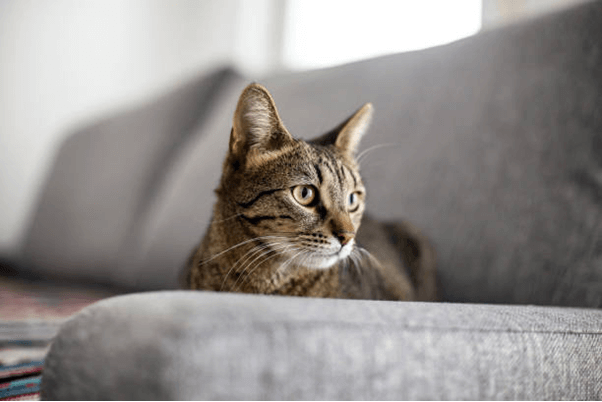 As you can see, teaching your cat certain behaviors and tricks with clicker training is not so difficult after all. Clicker training can be super fun for both you and your cat and a great bonding experience. It is a super positive method that helps your cat with common learning and strengthens the bond between you and your cat. Just give it a try. You will be amazed at what your cat can do and how happy they are!
Meow! Was this post helpful?
Let us know if you liked the post. That's the only way we can improve.